The Ministry of Economy estimates that the supply of fabric masks is "less homogeneous" However, surveys will be carried out weekly to avoid "drifts on the margins"
By Le Figaro with AFP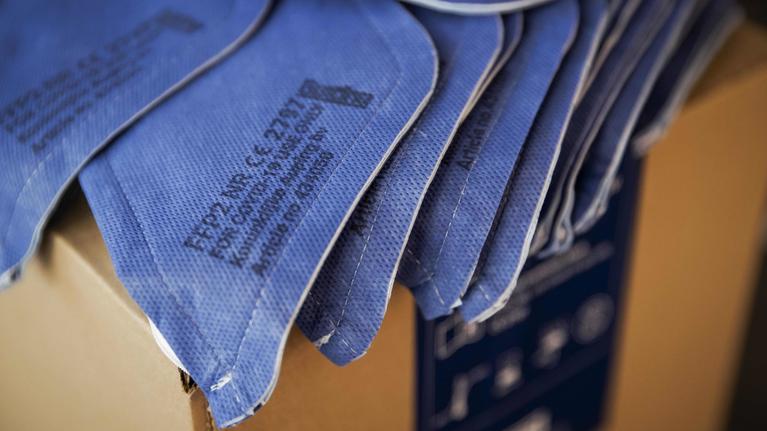 Bercy will supervise the sale of masks in commerce as part of the deconfinement. This was announced this morning by the Secretary of State to the Minister of the Economy, Agnès Pannier-Runacher, who decided "to cap the price of single-use paper masks of surgical type, which cannot exceed 95 euro cents per mask", She said on RTL. For fabric masks, there will be no price framework for the moment, but "there will be surveys every week" To be sure "there is no margin drift"
On these fabric masks, on the other hand, investigations will be carried out every week, "with price statements, distribution circuit by distribution circuit, and we will ensure that there is no drift in the margins. And if indeed we notice that there is a drift, then we will take a ceiling order", She added.
She justified the decision not to limit the price of fabric masks by the fact that "the offer is much less homogeneous than that of surgical masks" "You can have cloth masks that can be used once, and others that can be used more than 40 times. So comparing prices would not be legitimate. However, we must ensure that the margins achieved by distributors remain constrained and reasonable"
"You should be able to find it on the market"Fabric masks whose price, based on the number of possible uses, is"around 30 cents"By use for models"very sober and with good filtration quality" These fabric masks must have "guaranteed filtration properties, from 70 to 90% of molecules larger than 3 microns"Said the Secretary of State. They are "most often washable and reusable"
See also – Dr. Mascret answers: how effective is a mask?
.