Experts from the international real estate broker Tranio tell you which European scholarships for studying abroad can Russians apply for, how to get them and what expenses they cover.
Study in the Netherlands: Orange Tulip Scholarship
Orange Tulip Scholarship Is a scholarship program to study in the Netherlands. This scholarship can be used to study at one of 18 universities in the Netherlands for undergraduate or graduate studies. The list of universities that give OTS scholarships can be found here.
Who can participate: citizens of the Russian Federation aged 18 to 35 years. An exception is MBA programs: you can apply for them up to 45 years old. The scholarship cannot be received by Russians who live in the Netherlands at the time of application or have a Dutch diploma of education.
What the scholarship covers. OTS covers 30% to 100% of the tuition fees. It is extremely rare that the scholarship also covers living expenses – usually the student needs to provide his own life in the Netherlands.
Process. To get a scholarship, you first need to apply to the university. After you receive a letter in the mail that the university has accepted your application, you can apply for OTS.
For admission, you need to submit to the university a school certificate, the results of an international exam in English (IELTS, TOEFL or CAE), a resume and a motivation letter. For master's programs, you must also attach a bachelor's degree. Some specialties set additional requirements: for example, master's programs in management are often asked to pass the GMAT exam.
You can submit up to three applications – for three different programs. Higher education in the Netherlands is obtained in English.
Deadline. Each university sets its own terms. In 2020, universities accepted applications from November 1 to May 1. A scholarship competition takes place every year.
Where to apply: on the Orange Tulip Scholarship website.
Study in Germany: DAAD
DAAD – German Academic Exchange Service – German Academic Exchange Service. It awards grants and scholarships for graduate studies, research work for graduate students and scientists, and short trips to Germany to study the German language.
Who can participate: everyone who has a bachelor's, specialist's or master's degree.
What the scholarship covers. For masters, a monthly stipend is assigned, which covers the costs of housing, food and medical insurance. Sometimes they partially cover the cost of the flight. Higher education in public universities in Germany is free, including for foreigners.
Process. All participants must apply on the DAAD website. The selection for the scholarship is based on a motivation letter, in which the student must describe what he plans to achieve with the scholarship. The application must also include the results of the language exam – English or German, depending on the language of instruction.
A few months later, successful applicants are invited to the second round – an interview. It usually takes place online via video link, where students must tell about themselves and justify their motivation to study at a university in Germany.
Germany has programs in both German and English. You can choose a university and an educational program in the ranking from Zeit.
Deadline. In 2020, the deadline for filing documents in electronic form was November 16, and for sending documents by mail – November 17. The scholarship is awarded every year.
Where to apply: on the DAAD website.
Higher education in Hungary: Stipendium Hungaricum
In 2013, Hungary decided to increase the prestige of Hungarian education in the world and launched a scholarship program Stipendium Hungaricum. It can only be obtained by citizens of those countries that have entered into an agreement with the Hungarian government. Russia and most of the CIS countries are included in this list.
Who can participate: all citizens of Russia, Ukraine, Kazakhstan and other countries that have entered into an agreement with Hungary. The scholarship applies to undergraduate, graduate and postgraduate programs.
What the scholarship covers. Fully covers the cost of training, also students are provided with a free place in a hostel, medical insurance and about 120 euros per month.
Process. Through the website of the scholarship program, applicants must submit a motivation letter, resume, school certificate, higher education certificate (for those applying for a master's degree) and the results of an exam for knowledge of the language of instruction – English or Hungarian. The second package of documents must be sent to the Ministry of Education and Science of the Russian Federation.
After the Russian Ministry of Education and the Stipendium Hungaricum commission select the scholarship winners, the Hungarian university may appoint additional tests – for example, an interview.
For the 2021 academic year, 200 grants have been allocated for Russian students to study in Hungary.
Deadline. This year, documents had to be submitted by January 16 through the scholarship website. The competition for this scholarship is held every year.
Where to apply: on the Stipendium Hungaricum scholarship website.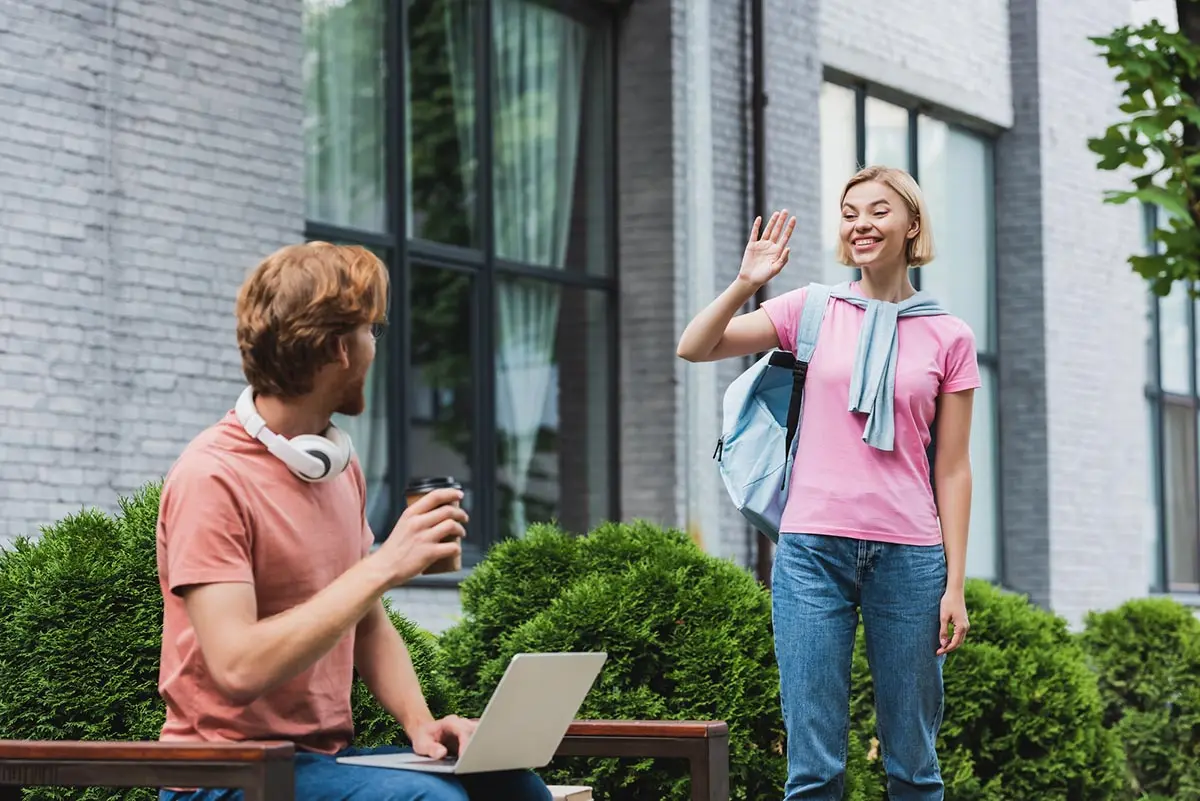 Masters in the UK: Chevening
Chevening is a British government scholarship for 1 year of master's degree. A prerequisite is that after graduation, the student must return to his home country and spend at least 2 years in it.
Who can participate: citizens of Russia and other CIS countries who have higher education and at least two years of work experience.
What the scholarship covers: full tuition fees, flights, health insurance and monthly expenses.
Process. An applicant must submit an application for a scholarship on the Chevening website and at the same time apply for three educational programs at any universities in the UK. You will have to simultaneously pass the entrance selection to universities and participate in the competition for a scholarship.
In the process of admission, you will need to pass an international exam in English, write motivation letters to each university and provide recommendations. For individual programs, sometimes you need to pass an interview, send a portfolio or pass other additional tests.
The selection of Chevening laureates is based on four essays – they describe their leadership skills, networking ability, justify the choice of university courses and talk about plans for the future. In the second round, students will have an interview at the British Embassy.
Deadline. In 2020, the application could be submitted from September 3 to November 3. The Chevening Scholarship Competition takes place every year.
Where to apply: on the Chevening website.




<!–Расположение: –>
Central European University Scholarship
Central European University is a private research university founded with financial support from the Soros Foundation. Since its foundation in 1991, the university has been located in Budapest, however, since 2019, due to a conflict with the Hungarian authorities, students study on a campus in Vienna.
The main focus of CEU is social and human sciences. The university has two undergraduate programs and a wide range of graduate and postgraduate programs. The scholarship does not apply to undergraduate programs.
CEU is one of the richest universities in the world and provides financial assistance to most of its students.
Who can participate: anyone.
What the scholarship covers. The university covers the full tuition fees and, in some cases, issues a monthly stipend ranging from 300 to 1000 euros per month.
Process. To enroll in CEU, you must submit to the commission an example of your academic work (for example, an essay or plan for a future master's thesis), letters of recommendation, resume, IELTS or TOEFL results and a certificate of higher education.
Scholarships are awarded to students based on academic achievement and financial standing.
Deadline: February 1, 2021.
Where to apply: via the online form on the university website.