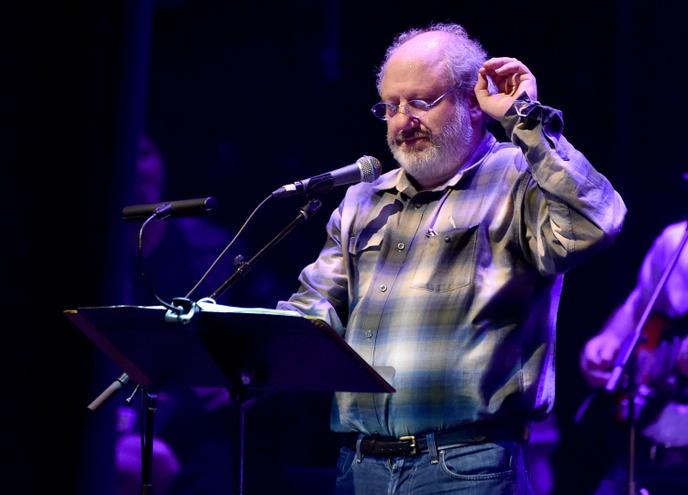 Record, concert and "Saturday Night Live" producer, American Hal Willner died on Tuesday April 7 at his home in New York City at the age of 64. He had shown symptoms of Covid-19 for a few days, without an exact diagnosis having been made.
Born on April 6, 1956 in Philadelphia (Pennsylvania), Hal Willner made his professional debut in the late 1970s with Joel Dorn, producer in particular of numerous jazz sessions for the Atlantic company. In 1981 Willner joined the crew of the television show "Saturday Night Live", which since 1975 has presented sketches in which a guest takes part, musical sequences with artists playing live. He is responsible for the musical illustration of the sketches.
Valuing the inventiveness of interpreters
That same year he produced Amarcord Nino Rota, album tribute to the composer Nino Rota and his compositions for the filmmaker Federico Fellini. Willner selects the themes, brings together musicians from various universes, from classical jazz (Wynton Marsalis) or more experimental (Carla Bley, Henry Threadgill, Bill Frisell) to rock (Debbie Harry de Blondie), Latin music (Ray Mantilla ). His talent, finding the most exact musicians for his projects, paying homage by valuing the inventiveness of the performers.
Will follow in 1984 That's The Way I Feel Now, tribute to pianist Thelonious Monk, with equally diverse staff, ranging from Donald Fagen, Peter Frampton, Dr. John, Bobby McFerrin to Gil Evans, Carla Bley and her group again, Randy Weston and many musicians from the front scene New York gardener. Then it's Lost in The Stars, in 1985, dedicated to Kurt Weill with Sting, Lou Reed (Willner will be creating his album Berlin for the stage, end of 2006), Marianne Faithfull (whose album he will produce Strange Weather in 1987), Charlie Haden, Todd Rundgren…
Then will come a wonderful evocation of the soundtracks of Walt Disney films, in 1988, Stay Awake: Various Interpretations of Music from Vintage Disney Films with Tom Waits, Suzanne Vega, Sun Ra, Ringo Starr… a tribute to Charles Mingus, Weird Nightmare: Meditations on Mingus, in 1992, this time with almost identical training for each song, a new tribute to Kurt Weil.
Hypnotic incantations
He also supervises tributes to the poets William Burroughs and Allen Ginsberg, to the texts of Edgar Allan Poe and the Marquis de Sade, in the form of discs or performances mixing readings and music. Other shows will celebrate musicians, Tim Buckley, Doc Pomus, Bill Withers, Randy Newman.